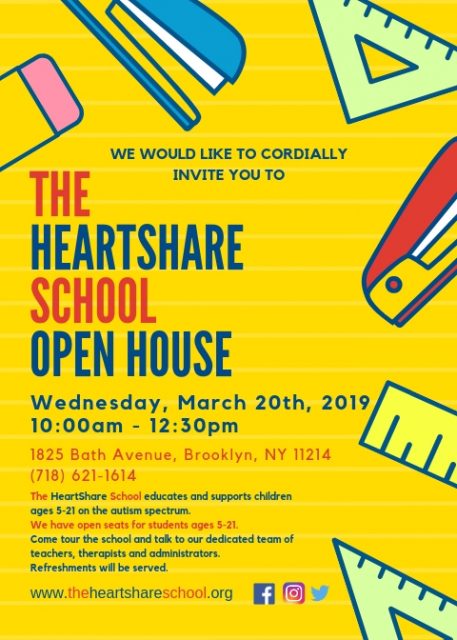 The HeartShare School has open seats for students ages 5-21. Come tour the school and talk to our dedicated team of teachers, therapists and administrators. Refreshments will be served.
Wednesday, March 20th, 2019
10 a.m. – 12:30 p.m.
The HeartShare School
1825 Bath Avenue
Brooklyn, NY 11214
For questions on student enrollment, contact Jaime Petrone at 718-621-1614 or Jamie.Petrone@heartshare.org.