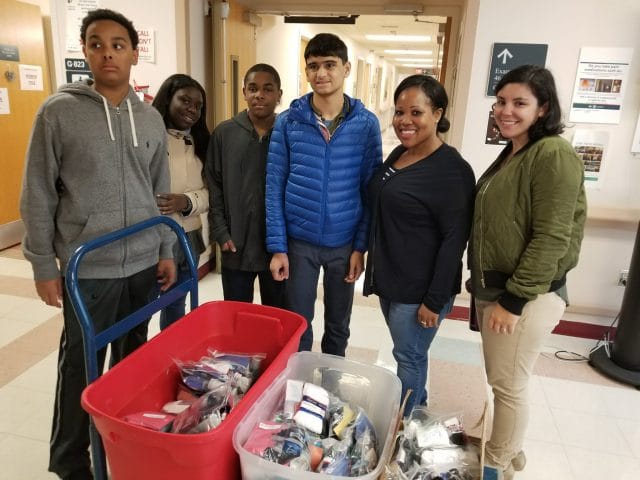 Students from The HeartShare School visited the VA Hospital Outpatient Clinic on Thursday, October 18, 2017.
School Social Worker Kerrie-Ann Fairclough and School Psychologist Robin Matthews made the visit with the three students, who delivered care packages that they made. The gift bags, which contained different toiletry items, was a small token of appreciation for their dedication and service.
The HeartShare School recently launched its Community Engagement Program, which aims to grow more volunteer opportunities for students. "Our students already are actively a part of community life," said Director Sharon Toledo. "We want to collaborate more closely with local businesses and organizations to ensure that our students have opportunities to build their employment and social skills. It's a win-win."
"We currently have our students volunteering at hospitals, nursing homes, local parks, retail settings, and supermarkets," said Kerrie-Ann. "We would like to expand those sites. It means so much to our students and building brighter, more independent lives."
To partner with The HeartShare School, contact Kerrie-Ann Fairclough at 718-621-1614.